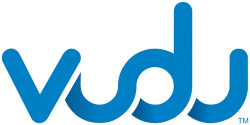 Vudu has added a new feature
dubbed the "Vault" this week, which will allow users to save space on their HDDs by "storing" any purchased movie they own on the company's servers.
After "flagging" the movie as previously purchased, you can delete it from your HDD and re-download whenever you please at no added charge. You can also delete the file if you choose without flagging, but then re-downloading will cost you extra. Some content providers will not even allow archiving, says the company.
Other updates are "revised sort functionality, updated TV show search functionality, a revised advance settings menu, and a new Most Watched list, ranked by popularity among Vudu users."
The company also added that an
IR
receiver kit would be made available for $39 USD allowing the device to be usable with universal remotes. Finally, the company also added that
Vudu XL
was coming, which is a 1 TB version of the
Set-Top Box
. The added space comes with a hefty price tag however, $999 USD to be exact.