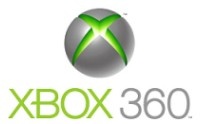 Starting on Friday, March 14,
Microsoft
will reportedly be cutting the price
of the 20GB Xbox 360 in Europe to 270 euros. This represents a drop of 80 euros. Meanwhile, in the UK the price of the entry level model (with no hard drive) will be slashed £40 to £159.99.
Microsoft says the UK price was chosen based on the fact that it's "the price point where a console's audience begins to expand." Many industry analysts have been predicting this move for some time due to increased competition from the PS3, which has been steadily gaining market share for the last few months.

Both Sony and Microsoft have tried to position their consoles as home entertainment machines rather than simply game platforms. Microsoft, with their Xbox Live Marketplace, has been far and away more successful to date.

However, with the end of the Blu-ray / HD DVD format war, the inclusion of Blu-ray playback on PS3s and Sony's access to their own content, through Sony BMG's music and the movies owned by Sony Pictures, puts them in a position to be nearly instantly competitive when they get an online service in place to take advantage of it.