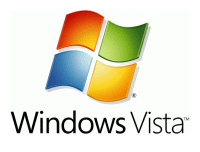 Microsoft Vista SP1 will be available
online tomorrow for download and on Wednesday in stores, reported
Microsoft.
The long awaited service
pack
was released as an
RTM
version in February but is now available to all genuine Windows Vista users. You can directly download the service pack from the Microsoft Download
Center
or as an optional update through
Windows Update
. The company did note however that if your system has drivers "which are currently known to be incompatible with SP1", you will not be able to install the update.


"Customers who visit Windows Update can choose to install Service Pack 1. Any system that Windows Update determines has a driver known to not upgrade successfully will not be offered SP1,"
added a Microsoft spokeswoman.
Customers will also be able purchase Vista with SP1 already integrated in retail stores and online for between $94.99 USD and $299.99 USD, with the cheapest being Vista Home and most expensive being Vista Ultimate.