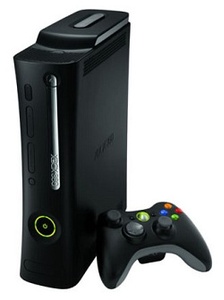 According to Chart-Track
, the
Microsoft Xbox 360
saw a 40 percent sales jump in the UK following the
Europe-wide price cut last week.
Says Chart-Track director Dorian Bloch, "Xbox 360 is up 35-40 percent - that's from Friday, when the price cut came into effect, up to midnight Saturday."

"Now it's a question of Easter," he noted. "The real litmus test will be over the next three to four weeks – it's too early to read too much into it at this stage."

The data also showed that software sales remained about the same, but more interestingly that the PS2 saw the largest sales surge. "The greatest surge was on PS2," Bloch said. "There was a lot of price promotion going on, with certain titles being well and truly flogged. It's now the calm before the high point of Easter."

On March 14th, Microsoft slashed prices on all models of the 360 in Europe seeing the Arcade, Premium and Elite versions falling to GBP 159, GBP 199 and GBP 259, respectively. The price dropped the Arcade model to an even cheaper price point than the better selling rival, the Nintendo Wii.