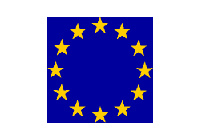 European Union commissioners have decided on a mobile TV broadcast standard
and has now asked that its member governments ask their respective
Cell
phone carries to favor it.
The standard,
DVB-H, or Digital Video Broadcasting for Handhelds
, was chosen over rivals
MediaFLO
and
DMB
which were favored by South Korean and Chinese manufacturers.
DVB-H
is the most widely used standard in Europe currently.
Nokia,
,
Motorola, Philips, Sagem, Sony, Ericsson, Samsung
,
Vodafone, O2
and
T-Mobile
all support DVB-H, but MediaFLO is supported by the largest carriers in the US,
Verizon Wireless
and
AT&T
.
"They can do that by labeling, they can do that by promoting it in attributing licenses and so on,"
said EU spokesman Martin Selmayr.
Despite the choice, the impact is
Limited
. EU nations are under no obligation to choose a standard based on the decision of the commission.