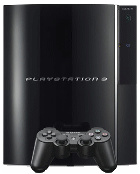 Sony Computer Entertainment America has revealed
that a new
PlayStation 3
SKU will be hitting retail shelves to accompany the release of Konami's
Metal Gear Solid 4: Guns of the Patriots.
The new bundle will have a "gunmetal grey" colorway console, a copy of the game, and "very, very
Limited
edition" packaging, according to
Sony
.
Besides the latest bundle, Sony will also be resurrecting the 80GB PS3 for an MGS4 bundle and that bundle will include a PS3
DualShock 3
controller and the game.
As another added incentive, consumers that pre-order the game will receive a free Metal Gear Saga Vol. 2
DVD
and "a voucher for access to the Metal Gear Online beta trials."