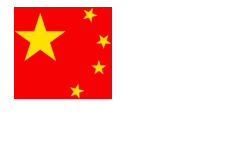 The Chinese state media has announced
that its country has now surpassed the
United
States as the world's number one Internet-using population.
The last numbers available to Reuters, at the end of February, showed that China had 221 million Internet-users, a measly 5 million behind the US.

"Despite a rapidly increasing Internet population, the proportion of Internet users among the total population was still lower than the global average level," the Xinhua news agency said, quoting the Information Ministry.

Despite the massive number of Internet users, the proportion was only 16 percent at the end of the 2007, compared to 19 percent for the world average. The US for example, has a proportion of over 70 percent.

China has the fastest growing population of Internet users however and BDA China, a Beijing-based research firm, added that it expects China to hit 280 million Internet users by the end of the year.