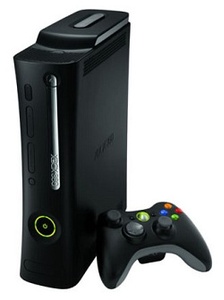 Despite repeated denials over the past couple of months, more and more
reports are surfacing
that a
Blu-ray integrated Xbox 360
is coming, before Christmas of this year.
Last month
Microsoft
denied rumors that the optical drive maker
Lite-On
was developing an internal Blu-ray drive for the console, but made sure to avoid excluding other producers. The latest report has
Pegatron Technology
, a subsidiary of
ASUS
as the manufacturer of the drive and claims that the new Xboxs will ship in the Q3 2008.
This is of course not confirmed by Microsoft and the report had no leads on how much the console would cost when launched. North America would be the first market to see these Blu-ray 360s.
Many in the video game industry believe Microsoft needs to include a Blu-ray drive to stay competitive in the future, especially against
Sony's PlayStation 3
and the
Nintendo Wii
. Each of those consoles have unique selling points where as the 360 does not aside from having the best online service available. PSN and
Wii
Online are both free however.
We will keep you updated.