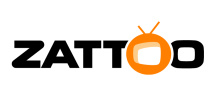 Zattoo
, a company based out of both Switzerland and the US, by
streaming
live TV signals from the UK without authorization from the original broadcaster. The broadcasts are available for free from
the Zattoo website
, along with TV channels from other countries. Although the company has made deals with broadcasters in other countries for re-broadcast of their signals, they're taking advantage of what the company's owners see as a loophole in UK copyright law that they say doesn't require such an agreement as long as they're only providing the live signal.
Although Beat Knecht, chief executive and co-founder, said:
"Zattoo is not in conflict"
with broadcasters, adding
"We feel we have legal title to retransmit."
While the broadcasters clearly aren't happy about the way
Zattoo
is doing business, there haven't been an actual legal challenge to the practice yet. The
BBC
is concerned about the lack of a licensing agreemement, but so far has had nothing to say about the legality of
Zattoo
's operation.
According to the Financial Times
, a representative from
Channel 4
said
"We are looking in detail at the legal position."
Gilles BianRosa, chief executive of
Vuze
, which distributes films and TV shows online, says
"Content providers can't go after every start-up that they think is infringing. Technology is moving faster than the law, so there are a lot of grey areas. You have to push the limits a little bit and test it."
At the same time it may be a lttle short sighted of
Zattoo
to take advantage of the law rather than getting agreements in place with UK broadcasters up front.
According to Kim Walker
, head of intellectual property law at
Pinsent Masons
,
"The Act says that the Secretary of State has the power to withdraw the permission at any time,"
adding
"If this is a loophole that as a matter of policy the Government isn't happy with people exploiting, then it would appear to be a relatively simple matter for the Secretary of State to say that the right does not apply to re-transmission online."