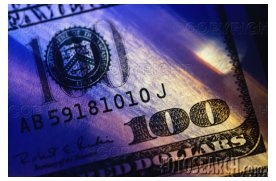 Tanya Anderson, the
P2P
defendant that was accused by the record industry of stealing music but fought the charges and eventually won has just had another victory, having a significant amount of her substantial fees paid for by the bully record industry.
The music industry reps that originally sued her; Atlantic Recording, Priority Records, Capitol Records, UMG Recordings, and BMG Music wanted the usual settlement fund of about $3000 USD but Anderson denied their claims and took it to court. She would eventually have the complaints against her dropped, but not before she was over $300,000 USD in the hole with legal fees.

Because of the fact that the charges against her were dropped, she was entitled to make a claim for attorney fees and did see a victory, although not a full one. According to the judge presiding over the case, "Andersen now requests an award of attorney fees in the amount of$298,995.00 and costs in the amount of $5,387.05." The music industry however, fought back against that claim and got the award lowered. The judge ordered that "Andersen should be awarded attorney fees in the amount of$103,175. Andersen's Bill of Costs in the amount of $4,659 should be APPROVED."



Although not all the money she was hoping for, its still good to see Tanya Anderson get some help to pay her extensive fees.