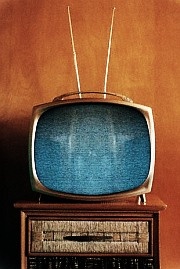 The pay-television companies have been actively searching and investigating websites that spread the word of
set-top box
modding. One of the sites,
modshack.co.uk
, was detected to illegally instruct how to bypass the set-top boxes' security settings. The two Brits responsible for the site were taken to
court
in 2006 for breaking the
Copyright and Designs Act
. Modshack.co.uk gathered nearly 27 000 pounds worth of donations from its users.
Carl Morgan Davison
and
Mark Taylor
helped people via their website to bypass the security settings and therefore get a free access to digital pay-TV broadcasts from
Virgin Media
and
BSkyB
. The companies complained to North Wales Police about the service in the summer of 2005. Soon after the investigation began and resulted to a raid and eventually to legal action.
The court
sentenced
the two men to what
Malcolm Davies
, Virgin Media's head of fraud security calls a "serious warning to others" -- a total of 15 months in prison. Carl Morgan Davison alias
"Hairy Monster"
was sentenced to 10 months and Mark Taylor alias
"Novice Angle"
to 5 months imprisonment.
"We want to drive a clear message home to those involved in this fraudulent activity – whether they are suppliers or customer – anyone modifying set-top-boxes or receiving their channels in this way is acting illegally and committing a serious offence,"
said Davies.