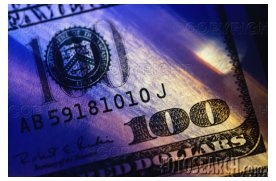 Jammie Thomas, the Minnesota woman
ordered to pay the record industry $220,000 USD
for unauthorized sharing of music file is finally getting
her chance to appeal the case
, and may get to see the jury once more.
The issue at hand is whether the record industry needs to know prove that anyone even downloaded the songs Thomas made available or if her making them available is enough to warrant throwing the appeal out. Over the past few years the record industry has sued thousands upon thousands of would be file sharers and has argued that all they must prove is that the defendant put the music on file sharing networks.
File sharing fans, and the
EFF
, have argued that so far the only proven downloaders of the music were private investigators working for the record labels and trade groups such as the
RIAA
.
In October 2007, U.S. District Court Judge Michael J. Davis said that making copyrighted music available was illegal "regardless of whether actual distribution has been shown." Yesterday however, Davis admitted that may be a mistake. Citing a 1993 ruling from the 8th Circuit Court of Appeals, he noted that infringement
"requires an actual dissemination of either copies or phonorecords."
The judge also noted that a case used by the record companies during the original trial was vacated on April 29 and therefore no longer relevant.

"If we have to retry the case, we will do so without hesitation,"
added a record industry lawyer.
To date record companies have sued over 30,000 people for unauthorized distribution of music online. Most of the defendants settle their cases for $3000-7000 USD but a few have fought back and taken the cases to court. Thomas was the first to make it to a jury trial. She was originally charged with offering 1,702 songs on the
Kazaa
file-sharing network but at the trial the record companies only brought up 24 songs. When she lost, she was then told to pay $9,250 for each of the 24 songs, a hugely disproportionate number.