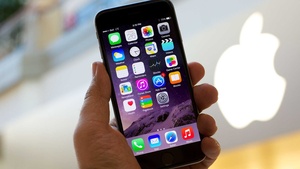 Rene Obermann, CEO of
Deutsche Telekom
has announced
that its
T-Mobile
branch has sold over 100,000
Apple iPhones
in Germany since its launch in November of 2007.
Speaking at the comapny's annual general meeting, the CEO added that the iPhone was the "most popular multimedia device" sold by its T-Mobile division and that 100,000 sales milestone was "meeting expectations" for the device.

Other iPhone facts revealed showed that German customers used the "internet 30 times more on average than other mobile users and that one-third of T-Mobile iPhoners opted for the most expensive plan."

Earlier this year T-Mobile cut the price of the iPhone to 99 euros with a contract and the scheme seems to have boosted sales.