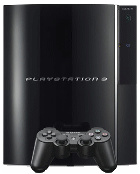 Sony has confirmed
that it is planning to "integrate
YouTube
functionality in upcoming or existing
PlayStation 3
games" and that developers are currently working on such integration.
The new integration will enable gamers to stream
capture
and upload footage they have recorded while playing games.

"This YouTube upload functionality can be incorporated not only into new PS3 game titles, but also existing PS3 titles that have the ability to receive network updates,"
explained a YouTube statement.

"Gamers will now be able to upload their in-game video captures to YouTube. We're excited at the opportunity this presents and look forward to more and more games to be enhanced with YouTube,"
the statement added.