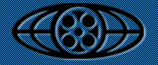 In a not so shocking decision,
a jury has awarded the
MPAA
around $4 million USD in fines from the companies
ShowStash.net
and
Cinematube.net
. The sites were
sued last year
by the MPAA and have been defending their actions ever since. What gives this case more importance over the thousands of others the MPAA has filed is that neither company hosted any of the unauthorized content and instead acted as search engines.
Regardless of that fact, the courts fined ShowStash $2.7 million USD and Cinematube $1.3 million for their actions, fueling more fire for the MPAA which has been on a role with "victories" as of late. It seems that new business model of the MPAA and
RIAA
is to "vigorously pursue litigation" and make a profit in the courts. Of course it is clear that these organizations will never see any of this money, essentially because the companies and people they are suing don't have it.
The MPAA was awarded $111 million US from TorrentSpy earlier this month, but the site's lawyers said
the company was bankrupt and would not pay one dime
. Publicity stunts or legitimate lawsuits?