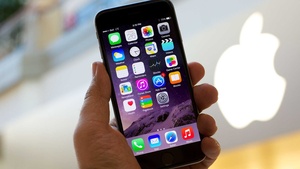 According to an anonymous official at Telstra
, the upcoming
3G iPhone
will support a 42-megabit advanced 3G data connection in Australia, making it by far the fastest data connection available for iPhones.
The official added that he has even seen the device in use and says that by the holiday season 2008 the phone will be upgraded "to to the advanced HSPA+ wireless standard on Telstra's 3G network." The carrier hopes the move will drive sales, and he cites that the connection will actually be faster than most fixed-line broadband services.

Other sources have already claimed the Telstra is testing 3G iPhones and that the launch should be "within 2 weeks" of Apple's unveiling of the phone at this year's WWDC.

On the record, Telstra is set to launch a 21Mbps version of HSPA+ later this year, with its speeds doubling by the end of 2009. In the US, AT&T has reported that they will be offering a 20Mbps upgrade in 2009 for American users.