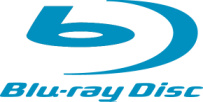 According to a report by the DigiTimes
, it seems that the
Blu-ray Disc Association (BDA)
has now officially granted licenses to 11 Chinese manufacturers, meaning the consumer should see a larger selection of standalone Blu-ray players soon, and hopefully with cheaper price points.
Masayuki Kozuka, general manager for Matsushita Electric Industrial's storage device business, and a member of the BDA board, made the announcement during a recent technology trade fair in China.
The 11 "Format and Logo Licence Agreements" which were granted will allow "licensees to use specifications solely to develop, manufacture and sell
BD
products." It also gives rights to the actual Blu-ray logo.
It is not known whom has been granted these licenses but it is expected that at least that
China Hualu Panasonic AVC Networks
, "a joint venture between Panasonic and the China-based Hualu Group" has received one of the grants. The licenses should cover Blu-ray research and development as well as production of discs, players and computer drives. Because of the licenses, volume production should begin in early 2009 from these Chinese manufacturers.