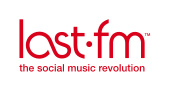 Warner Music Group
has pulled all of their music from
Last.fm
's "Free On-Demand"
streaming
service. In case you're not already familiar with the service, it allows visitors to stream tracks for free just 3 times, after which they're prompted to buy it from a retail partner such as
iTunes
or Amazon.com.
A statement from
Last.fm
's parent company
CBS
said
"We are currently negotiating a new agreement with Warner Music Group and are working hard to build the most comprehensive music service on the Web. While we work things out, be assured that there's more than enough music to fill a lifetime of listening on Last.fm, and we are continually adding to it."
The details of
Warner
's move are a little sketchy right now. If a report from one
source
are correct it appears that the basic problem is their insistence on making more money for each song streamed. The demands may even include a cut of ad revenue from any area of the site related to WMG music, even including pages containing discussions about their songs.
Although not officially confirmed, it wouldn't be the first time they went after such an arrangement. Last July they made
a similar deal with iMeem
after settling a lawsuit, and ended up with a stake in the company. Earlier this year they also invested in
a joint venture with MySpace
.
Whatever terms they're looking for,
Warner
appears to be alone among the four major labels. The other three,
Universal Music Group
,
Sony BMG
, and
EMI
, all have
deals in place
with
Last.fm
for now.
WMG
songs are still available on
Last.fm
's internet radio service which doesn't allow listeners to choose specific songs.