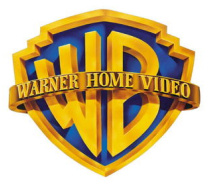 It's no secret that the annual increase in
DVD
sales of just a couple years ago has vanished. As consumers have finished replacing their video tapes, new formats have become available, and
HDTV
broadcasts have taken off it's become harder to convince people they need a DVD. One thing that does seem to be helping is the recent trend of distributing free digital copies along with select new releases.
These copies, which have been included with movies like 'Harry Potter and the Order of the Phoenix' and 'Live Free or Die Hard,' are intended to be copied to devices ranging from PCs to iPods. Some releases have even come with copies in multiple formats to make sure there's a version supporting both
Microsoft
and
Apple
DRM
.
Despite not getting a lot of publicity by the studios it seems consumers have
taken notice of this feature
. The results of a recent
Warner Bros.
survey indicated more than a third of consumers are aware of these copies. Jim Wuthrich, Senior VP of Digital Distribution for the company indicated that their second release featuring a digital copy, 'I Am Legend,' saw about 20% more people taking advantage of the feature than their first effort with the most recent Harry Potter movie.
Does all of this mean these digital copies are the solution to lagging DVD sales? Not likely. What's more likely is that studios can at least slow the demise of DVD while they work on alternatives from Video On Demand to
Blu-ray
.