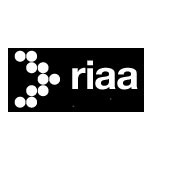 The folks at the Digital Freedom website are hearing
whispers of a new tax
some
RIAA
lobbyists are trying to get enacted which would be applied to every internet account in the US. The so-called Piracy Tax would be used to "compensate" record labels for internet piracy.
Although this report doesn't conclusively show that the RIAA is actually working on such a proposal, they clearly
started laying the groundwork
for something along the same lines earlier this year.
Leaving aside the obvious issue of being innocent until proven guilty, and the fact that even the RIAA doesn't claim everyone in the US with an internet connection is using it to infringe on their copyrights, there's still the issue of calling this a tax. Last time I checked being ordered to pay money for breaking the law was called a fine, not a tax.
And then there's the issue of what rights would go along with it. If the RIAA gets to start charging what amounts to royalties on each internet account they're likely to find that people expect to get something for their money. After all royalties are for licensing content. Logically if you're paying royalties, albeit government mandated and collected royalties, that should entitle you to some copyrighted content.