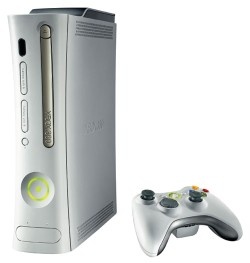 Jesse Divnich, an expert analyst from the firm EEDAR, has said that a
Microsoft Xbox 360
price cut, or maybe a model introduction, will happen before or at the
E3
event next month.
Without citing any specific sources, Divnich says he is "very confident" a price cut is coming, or perhaps the introduction of a new version.
Blu-ray
model anyone?
It is unclear how drastic the price cut will be, if it comes, especially as Microsoft currently sells its Arcade version for $280 and Elite model at $450, both priced to compete with rivals
Nintendo Wii
and
Sony PlayStation 3
which sell for $250 and $400 (for cheapest model) respectively.
Divnich
continued
on by saying that the newly released blockbuster
Metal Gear Solid 4
should be a catalyst for PS3 sales due to its exclusive nature and he expects a high attach rate.
We will keep you updated.