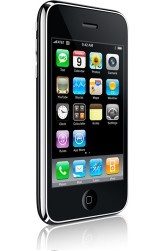 AOL
has created a new Radio application for the
Apple iPhone
that will allow users to connect to AOL servers via EDGE, 3G or Wi-Fi and listen to local CBS radio stations. The application won an 'Apple Design Award' last week at the annual WWDC.
Making the app even more intriguing is that the service will be free, but ad-supported, just like traditional radio is. There will be over 200 AOL and 150 CBS stations available in 25 different genres.
Apple
noted
this about the application,
"Reliable audio streaming and improved battery life are achieved by using AudioFileServices and AudioQueueServices, while SCNetwork manages the best narrowband or broadband streaming based on whether users are connected via EDGE or Wi-Fi."
How is the quality though? AOL VP Kevin Conroy says it is
"as good as listening to a CD".