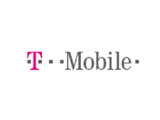 T-Mobile
has announced today that they will be offering the new 8GB
3G iPhone
for 1 euro (about $1.50 USD) in Germany when purchased with a 69 euro monthly contract for 2 years.
Since
Apple
has dropped its insistence on revenue sharing and made the phone available non-exclusively in over 70 countries worldwide, carriers now have the option to subsidize the cost of the phone in an effort to lock the consumer into expensive data plans for long periods of time.
The original iPhone, which went on sale last June, sold six million units despite high prices and carrier exclusivity deals so at least on the outside it appears the 3G model will sell better.
T-Mobile
added
that the 8GB model would cost 170 euro if bought with the minimal data plan, of 29 euro a month and that the price would range between those prices for other data plans.
The 16GB model will sell for similar but with a range of 19.95-249.95 euros.