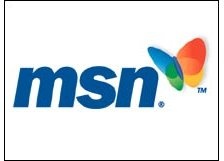 Microsoft
has announced that it will be extending the effective lifespan of all music purchased from its now defunct
MSN Music
service.
When the service shut down, Microsoft imposed an August 31st deadline for the shutdown of its
DRM servers
effectively stopping users from authorizing the music they had purchased when the service was up and running. It appears the software giant has had a change of heart and will now extend the
life
of the music until "at least" 2011. Despite the new decision, the company still warns users to make permanent backups and not just leave the music on portable media players. In 2011, Microsoft will reexamine the servers and extend the
period
if users still require it.
The original decision had been criticized by users and was a glowing reminder of the risks of using DRM to "protect" music.
Since the close of the MSN Music service, Microsoft has been
pushing
its customers towards the
Zune Marketplace
or
URGE
as preferred online music services.