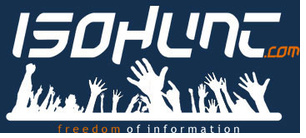 IsoHunt
, the public
torrent
site currently in legal trouble with the
MPAA
, has announced that it has made a new partnership with
Creative Commons
music distribution site
Jamendo
and will offer over 10,000 free and authorized albums on the site.
Despite coming under attack from the MPAA in 2006, IsoHunt has refused to shut the site down and continues to add features to the site. The main feature is the continued addition of Creative Commons licensed content. All CC media is free to be shared and licensed by its creator. The most notable use of CC recently is
Nine Inch Nails
releasing their Ghosts album earlier this year, for free, using a CC license.
Jamendo is a site that indexes Creative Commons licensed music and just recently hit 10,000 albums available. Adds Laurent Kratz, CEO of Jamendo,
"Jamendo uses the Creative Commons licensing scheme to keep the rules very straight forward : copy as much as you can eat, the artist, the right-holders are ok. The new thing about partnering with a torrent portal like isoHunt, is that Jamendo has started an editorial work on top."

"We receive up to 500 new albums per week, from more than 60 countries in the world,
" Kratz
added
.
"In order to maximize the interest of millions using torrent search engines every day, it was critical to only highlight a subset of all the albums we receive every day. It's not about discriminating one band from another, it's about getting anonymous BitTorrent fans to Jamendo, and discovering unsigned bands from everywhere in the world."