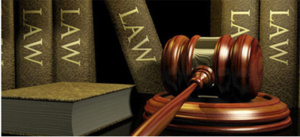 A new bill has just passed in New York that will allow a governmental advisory council to "examine the potential impact of violent videogames" and now heads off to the Governor before it can become a law. It passed almost unanimously in the Senate by a 61-1 vote.
If Governor David Paterson signs the bill, then the law will go into effect September 1st, 2010. The legislation will require that all
console
systems be equipped with parental controls and that ESRB ratings must be displayed on packaging. These practices are already standard, but neither is by bound by law and are done voluntarily.
The advisory council will consist of 16 members and will get to make recommendations regarding the current ESRB rating system. They can also offer "a parent-teacher violence awareness program to identify and appropriately assist students who may have a propensity toward violence."
Senator Andrew Lanza
added
of the bill,
"There is some confusion with respect to what this bill actually accomplishes... The word prohibition was talked about. I want to be clear. This bill does not prohibit the sale of any video to anyone."

"This simply says that every video game sold in the state of New York simply should have a rating consistent with what the ESRB does presently in a voluntary way... it does work. But the problem with 'voluntary' is that tomorrow someone can change their mind. Someone could decide tomorrow to no longer place ratings on these games. So this is not about prohibiting the sale, this is simply about providing information to parents."