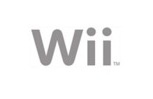 Nintendo
has announced that its ever-popular
Wii
console
will be headed to Taiwan on July 12th, marking the first time in months that any consoles have moved to new markets.
Although the console now has an official launch date in the region, imported consoles have been on sale for over a year now, with most stores selling the system with mod chips allowing users to play downloaded games.
Since its release in late 2006, the console has steamrolled the competition on its way to 25 million worldwide sales but both
Sony
and
Microsoft
should have a head start in the region where their consoles have been officially available since 2006.