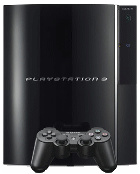 On July 2nd,
Sony
released the long anticipated 2.40
firmware
update for its
PlayStation 3
console
. A few users however,
were met with bricked consoles
or otherwise had freezing glitches and other software failure.
Sony then removed the update from its site, and users trying to update through their PS3 were told firmware 2.36 was the latest available.
According to new
reports
however, the firmware update will be back, this time as version 2.41 and will be released sometime this week, most likely on Wednesday, one week after it was originally launched.
Hopefully the new update will fix all of 2.40's issues and all users who were not able to get the update when it was available will get in-game XMB access and trophies.