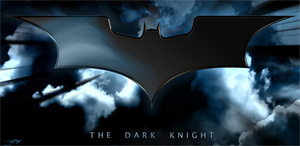 The blockbuster smash
Dark Knight
has broken another record this weekend and led Hollywood to its strongest weekend in the history of cinema.
After
breaking the records
for most sales in a single showing and best opening day, the Batman sequel has also shattered the record for best opening weekend, beating out
Spider-Man 3
's record that was set last year.
For the weekend, the movie brought in $158.4 million USD, beating out the previous record of $151.1 million. The record breaking
pace
also helped lead Box Office sales to their largest weekend ever, helping to bridge the gap brought by a drop in overall viewers.

"We knew it would be big, but we never expected to dominate the marketplace like we did,"
said
Dan Fellman, head of distribution for Warner Bros. He expects the movie to hit $200 million by Friday, its first week in theaters.
For total weekend revenue, Hollywood shattered the previous record of $218.4 million by bringing in $253 million for the top 12 movies.
It is also important to note however that Spider-Man 3 could have possibly sold more tickets then Dark Knight did but ticket prices have risen and the demand for DK in expensive IMAX showings has been unprecedented.
Adding in the $40 million USD brought in from the few overseas openings, the movie has already surpassed its production budget of $180 million and will soon become all profit for the production and distribution companies.
Well deserved 'Dark Knight'.