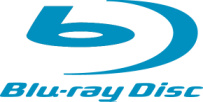 Half way through 2008 the home video market has made studio executives happy. Although spending hasn't grown from last year's levels it also haven't fallen, which many in the industry considered a strong possibility.
Blu-ray
in particular has seen a spending increase of around 300% from the first half of last year. It has amounted to more than $200 million in revenue so far this year.
"I think people are becoming pickier on what they spend their money on, but home entertainment always represents a good value,"
said
Lori MacPherson, general manager for
Walt Disney Studios Home Entertainment
, North America.
"Thirty dollars for a Blu-ray movie that you can watch over and over again is still a great value."
Despite the positive spin, the same economic factors that make Blu-ray discs a better value than movie tickets or other alternatives put standard DVDs at a similar advantage over Blu-ray. Even people who already own Blu-ray players may not be willing to part with their money to buy hi-def versions of movies they already own on
DVD
.
The good news is that home entertainment spending typically benefits from consumers having less money for more expensive purchases. The bad news is that a Blu-ray player is a more expensive purchase.
That sort of thinking seems to fit how consumers are spending their money this year. They're buying fewer discs while renting more. And when they do buy it is not typically more expensive new releases. Instead they're buying lower priced catalog titles.
"We've seen that the marketplace is holding up better than we thought, roughly flat, and we think it will end the year at about that level,"
said
Warner Home Video
president Ron Sanders.
"That is driven principally by catalog, where the value is ringing true in these recessionary times."
And let's not forget the number of free Blu-ray discs given away with players last year. Just based on that alone you'd expect a major increase in movie sales this year. The bigger question about Blu-ray is whether they can sell players.