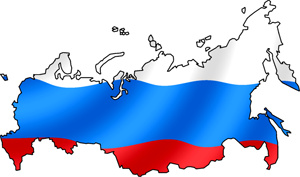 Rambler
, Russia's third largest search and portal operator has announced it is launching a major TV and movie download site, described as a "Russian Hulu" by the company.
The site is currently in beta and will be launched to the full public in October. Making the site more interesting is that it will not be web
streaming
but instead users can download
the movies
and TV shows and share them freely. Yes, you read that write, the files can be shared freely, because they are hard-wired with
DRM
and advertisements.
Programming will be available from Russia's
Star Media, TV Scope, TNT, NTV
and
CTV
networks.
"By the middle of 2009, it will contain approximately 2,000 hours, all premium TV series as well as full-length Russian feature films and TV movies,"
Rambler's sales and strategic partner director Anna Znamenskaya
said
"The television channels rarely hold non-linear rights so we are dealing directly and only with the content owners who hold the relevant rights for our use."
Thanks to falling prices for broadband connections, Russia is widely expected to become Europe's second largest online population by next year.
"We are going to further develop the video part of the portal and Kinozal (name of the service) is one of the steps in this direction,"
Znamenskaya added.
"Any service that is attractive for the user makes Rambler more competitive. Our video service is the first of its kind in the Russian market and we expect great traction."
The video DRM is powered by
Hiro Media
which "bundles a multi-platform video
codec
and advert in with a movie file, while a second layer adds a geolock and temporal control to ensure the file can be viewed only in certain territories and will expire after a set time". People can share the content but Rambler will know who and when the video was watched if the watcher is online.