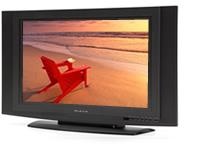 According to the results of a recent
J.D. Power and Associates
and
Market Force Information
survey plasma TVs are at a disadvantage when it comes to recommendations from electronics sales staff. The '2008 Television Retail Insights Report,' released earlier this week, finds that sales people overwhelmingly recommend LCD televisions over plasma.
More than 2,000 mystery shoppers were sent out to determine the knowledge of sales staff and find out what recommendations they are making. They found retail sales people tended to be ignorant of recent developments in plasma technology. Close to 40% told customers that
LCD TVs
last longer and warned of image burn-in on plasma models.
"While we see that salespeople are aggressively pushing shoppers to LCD sets, it is important for consumers to understand that plasma technology also offers a number of unique advantages, not the least of which is that inch for inch, plasma sets cost less than LCD sets,"
said Larry Wu, senior director of the technology practice at
J.D. Power and Associates
.
"In addition, compared with most LCD sets, plasma TVs also display deeper blacks and show fast-moving objects better."
They also found a lot of ignorance of the benefits of LCD. Fewer than a quarter mentioned LCD's lower energy consumption and weight.