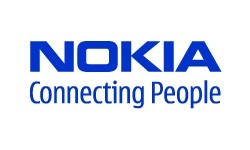 Nokia
and
Qualcomm
have jointly announced they have formed a new 15-year agreement covering mobile standards including
GSM, EDGE, CDMA, WCDMA, HSDPA, OFDM, WiMax, LTE
and more.
As part of the agreement, the companies will settle all current litigation pertaining to any of the standards. Nokia will also drop its complaint to the European Commission about Qualcomm.
For the next 15 years, Nokia has been granted licenses for Qualcomm patents for use in Nokia mobile phones. Additionally, Nokia has agreed to not use any of Qualcomm's patents directly against the company, thuus allowing for Qualcomm to integrate Nokia technologies into their chipsets.
Qualcomm will receive an up-front payment and yearly royalties but the numbers were not disclosed.


"We believe that this agreement is positive for the industry, enabling the market to benefit from innovation and new technologies,"
said
Olli-Pekka Kallasvuo, CEO of Nokia Corporation.
"The positive financial impact of this agreement is within Nokia's original expectations and fully reflects our leading intellectual property and market positions."

"I'm very pleased that we have come to this important agreement."
said Paul Jacobs, CEO of Qualcomm.
"The terms of the new license agreement, including the financial and other value provided to Qualcomm, reflect our strong intellectual property position across many current and future generation technologies. This agreement paves the way for enhanced opportunities between the companies in a number of areas."