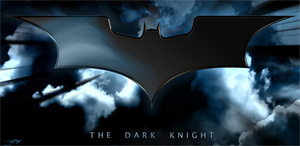 Last year's flat revenue in the
DVD
market compared to the year before had many in the movie industry concerned about the format's future. Based on information from the first weekend in theatres for the
new blockbuster
'The Dark Knight' seems to suggest that the real issue may have been a lack of excitement over theatrical offerings. According to
Rentrak
firgures, sales last week for the 2005 title 'Batman Begins' on DVD increased 345% from the week before,
In part the increase can be attributed to a limited edition gift set released earlier in the month 2008 to coincide with the July 18, 2008 theatrical release of the sequel. But that wouldn't account for the accompanying 76% increase in rentals.

While last year was a record year for US box office revenue, that doesn't tell the entire story. The increase in revenue from 2006 was actually due to a corresponding ticket price increase with attendance actually remaining flat.

This year, on the other hand, seems to already have more than its share of blockbusters and increased DVD revenue.