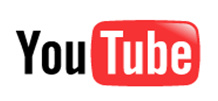 Following the growing trend, the large Italian broadcaster
Mediaset
has announced a new lawsuit against
Google
and its video sharing site
YouTube
claiming the site illegally used its material. The broadcaster is asking for damages of 500 million euros.
Mediaset, controlled by Italian Prime Minister Silvio joins other broadcasters in claims that YouTube is infringing their copyrights.
YouTube however, did not see the need for the suit.
"YouTube respects copyright holders and takes copyright issues very seriously,"
a spokesperson
added.


"There is no need for legal action ... We prohibit users from uploading infringing material and we cooperate with all copyright holders to identify and promptly remove infringing content as soon as we are officially notified."
For its case, Mediaset added a "
sample
analysis" that claims that as of June 10th, "at least 4,643 videos and clips owned by us, equivalent to more than 325 hours of transmission without having rights". The broadcaster also noted that those videos equal to "the loss of 315,672 days of broadcasting by its three TV channels."
YouTube is already facing a 100 million euro infringement suit from the French broadcaster
TF1
and a $1 billion USD infringement suit from US media group
Viacom
.