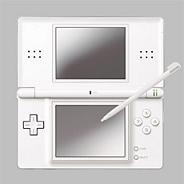 Just one day after t
hey announced a lawsuit
against manufacturers and distributors of the
R4 Revolution
device,
Nintendo
has reported that they have already seized over 30,000 piracy devices which they believe infringe company copyrights.
The lawsuit, a joint venture with 54 other publishers hopes to get injunctions on the R4 and other devices that promote piracy on the
Nintendo DS
.


"Nintendo takes a global approach to piracy and has pursued the illegal game copying devices in 11 countries this past year,"
said
the company.

"Nintendo has worked with enforcement officials in Belgium, China, Denmark, France, Hong Kong, Italy, Korea, Netherlands, Spain, UK, and the US, seizing close to 30,000 infringing game copying products, as well as taking actions against those distributors and manufacturers."
The popular R4 device is a flash cart and
MicroSD
adapter that allows user to install the custom Moonshell software on their
DS
and then load
ROMS
onto the MicroSD card and play them back on the handheld. The R4 bypasses all Nintendo firmwares and loads the Moonshell allowing the game playback as well as music, movies and even classic system emulators.


"Nintendo and software manufacturers are suffering tremendous loss caused by the import and distribution of such devices,"
added the company.


"Nintendo and software manufacturers have determined that the spread of such devices in the market would hinder sound growth and development of the entire computer game industry and will therefore continue to take strict legal measures against any game copying devices that operate like the R4."