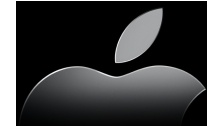 The
DailyMail
has cited an "industry source" who claims that
Apple
is set to launch an 'iPhone Nano' in time for the holiday season.
The paper says "the product will be launched in the UK at up to £150 for pay-as-you-go customers by O2, the mobile phone group owned by Spain's Telefonica."
This rumor is not new, and is based mainly on the interpretation of a few of Apple's patent applications along with their lack of diversity in the mobile phone market. Analysts believe, if true, that the iPhone Nano will be a much smaller and thinner iPhone with limited features and will be aimed at more casual users as well as business users who simply want a more compact phone.
The lower price point should also be attractive to users who were on the fence about buying an iPhone and were turned off by the price.
This however is still a
rumor
, and Apple is not in the business of commenting on rumors. We will keep you updated.