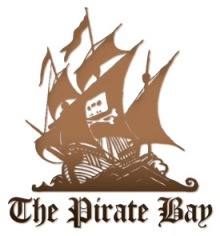 Originally posted by Peter Sunde in the official
The Pirate Bay
blog, it appears that the infamous
torrent
tracker
has been blocked in Italy.
Giancarlo Mancusi, a prosecutor friend of prime minister Silvio Berlusconi ordered the shut down of the domain name as well as the site's IP. TPB believes the shutdown has everything to do with the fact that Berlusconi is the most powerful man in the Italian media industry, an industry where many of the Prime Minister's companies compete directly with TPB.
Despite the Italian decision, the admins over at TPB have enacted a few countermeasures.
According
to Sunde,
"We have already changed IP for the website - that makes it work for half the ISPs again. And we want you all to inform your italian friends to switch their DNS to OpenDNS so they can bypass their ISPs filters. This will also let them bypass the other filters installed by the Italian government, as a bonus. And for the meanwhile - [ link ] works (La Baia means The Bay in Italian)."
This is not the first time a European nation has blocked access to The Pirate Bay. In February, Danish ISP "Tele2" tried but the decision is currently under appeal.