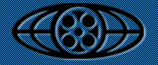 Mark Cuban, the billionaire owner of the Dallas Mavericks and Chairman of
HDNet
has recently written an opinion piece in his blog about the
RIAA
and the
MPAA
in which he asks the MPAA to stop what they are currently doing and instead work to promote going to the movie theaters. Promotion over prevention he says, and I am sure many will agree.
"The MPAA is staring right in the face of a paradox and they must make a choice," Cuban says.
"They can continue to invest in the war on Digital Piracy (as opposed to physical DVD piracy, which can be monitored and slowed by confiscating actual DVDs and duplication equipment), or they can invest in promoting the fun of going to the movies."
Cuban cites the story of the RIAA, which continues to wage its never ending war against file sharers of music, when he says that the MPAA may be making enemies out the same consumer it is trying to woo.
"Invest in a positive message that can get people more excited about their member products and the unique experience offered in theaters."
The MPAA should refrain from calling customers "pirates and crooks" as well. Name calling is never nice.
Cuban also correctly observes that if the movie studios invested more money in making movie theaters an experience worth paying for, it will always defeat piracy. We can use the experience of the "Dark Knight" for one. Sure it was available as a
camcorder
or TS download in its first hours of release, but it also broke opening day, opening weekend and a few IMAX records as well. Make it worth seeing, and customers will pay to see it.
Noting that he has over $1 billion USD invested in the entertainment industry, Cuban knows the pitfalls of piracy.
"I get a daily report of all the torrents and other files available online,"
he writes.
"You know what I think about that? So what. That's what I think. Its collateral damage."
Cuban brings up another excellent point, one that Afterdawners have been saying for years now, that many users that pirate films would have never in a million years gone out and paid for that film in the first place, so it cannot be considered a loss.


"People with more time than money will steal content,"
Cuban adds.
"They weren't going to pay for it otherwise."
Cuban concludes:
"
Could you please, please, please use the money you are going to spend fighting the unfightable and instead spend it on promoting the fun of going to the movies ? More people going to the movies is more people getting excited about movies. More people getting excited about movies means more people watching movies on TV, which is good for revenues, and more people buying DVDs or legal downloads of the movies. Again, good for revenues."
After reading his entire blog post, I must say it is the most refreshing bit of news I have read in a very long time. The RIAA has, in my opinion helped destroy the record industry by suing children that will never again purchase a
CD
or download a track legally. The RIAA has spent billions of dollars in legal fees and where have they gotten? Nowhere, absolutely nowhere. Piracy remains at all time highs and there is nothing, short of suing everyone with a computer, that they can do about it. Take down a
torrent
site, five more will replace it. You cannot stop the advances of technology, you can only hope to adapt as well as possible.
Apple
made their money off the iPods that hold thousands of pirated tracks, not the 20 cents or so they make off each legal download.
Listen to what Mr. Cuban has said MPAA and movie industry, you cannot stop piracy nor can you contain it with lawsuits or name calling. You can however, stop piracy with good movies that make paying $10 dollars to go to the movie theater worth it. For more information, see: Dark Knight.
For those interested in reading the entire blogpost, it is available here:
Marc Cuban's Blog.