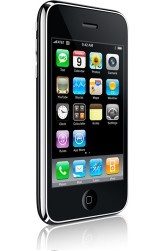 Apple
CEO Steve Jobs has revealed some stats on how successful the
iPhone App Store
is, one month after launch, and the numbers are pretty impressive.
There have been 60 million apps downloaded already, with a good number being free applications. However, the paid apps aren't doing too poorly, bringing $30 million in revenue for the one month
period
.
Although Jobs did not say how many of the downloads were paid downloads, it is safe to assume that the majority of the downloads were for free apps. Most of the apps range from .99 to 9.99 USD and we do know that Sega's $9.99
Super
Monkey Ball sold 300,000 copies, 10 percent of all iPhone app sales.
A few of the other
stats
:

First Thirty Days: iPhone App Stats
Total Downloads: 60 Million
Total Revenues: $30 Million
Sales Going To App Developers: $21 Million
Sales Going To Top Ten Apps: $9 Million
Sales of Sega's Super Monkey Ball: $3 Million
The bigger question however, is whether the revenue and downloads will continue at such a
pace
. Sure it was fun to download as many apps as possible when the store just opened, but I find now that many are not useful and sit unused. I for one, am still waiting on a good IM client and a better video player that doesn't only need
MP4
(
VLC
anyone?).
We are still waiting on all the "killer" apps you promosed Steve Jobs.