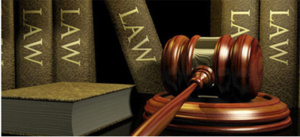 US District Judge Xavier Rodriguez has lowered the fines that were originally imposed on 16-year-old Whitney Harper by the
RIAA
when she was accused of illegally downloading files from the
Fasttrack
network used by
P2P
clients such as
iMesh
and
Kazaa
.
The fines were lowered from $750 per suspected song to $200 after Harper explained she did not know she was accessing copyrighted material and instead thought that she was
streaming
the music, somewhat like Internet Radio.
The ruling is interesting because the RIAA can charge up to $30,000 USD per every "pirated" song but usually charges around $750.
To give a background on the case, in January of last year
Warner Brothers, Sony BMG, Maverick, UMG,
and
Arista Records
sued Steve Harper after
MediaSentry
said that someone on Harper's computer was downloading copyrighted songs from Fasttrack. Harper had of course not downloaded any such music, but his daughter Whitney had. By December she had been added as a defendant to the suit.
She is now accused of downloading 39 copyrighted songs through Kazaa. The original MediaSentry investigation found that Whitney was sharing 544 audio files through Kazaa but after a Windows reformat, the files were effectively deleted.
Whitney now claims that she used Kazaa to listen to songs but thought the program was a streaming program like Imeem. She was unaware she was downloading the tracks or sharing them.