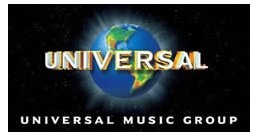 Group members of the
The Allman Brothers Band
have sued
Universal Music
for $10 million USD, claiming they have not received the correct amount of royalties for
CD
sales and digital downloads from services such as
iTunes
or Amazon
MP3
.
The lawsuit is seeking payments for sales of the band's songs recorded while it was on its first label, Capricorn Records, from 1969 to 1980. During that time the band scored its biggest hits, "Jessica," "Ramblin' Man" and "Midnight Rider."
The lawsuit claims that UMG
"refuses to pay Plaintiffs at the correct royalty rate for its digital exploitation of the Capricorn Masters."
The suit wants royalties for CD sales, digital downloads and ringtone downloads.
The band cites an agreement dated back to 1985 which was signed between them and Polygram, which was later bought by Universal. The agreement states that the band will receive half of profits "from the sale of records by third parties."
iTunes
is certainly included, although obviously not named in the original deal.
UMG has showed "wanton disregard" for the agreement however and has only paid out a small fraction of what the band is supposed to receive.


"UMG incurs practically no expenses or risks in connection with the Masters, particularly with respect to licensing other companies such as Apple to create and distribute digital downloads ... yet UMG reaps millions of dollars every year from such exploitation,"
the lawsuit
reads
.