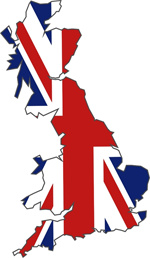 According to a new
Government and the Intellectual Property Office (UK-IPO)
consultation paper, the government plans to raise the
maximum
penalty for online copyright infringement from £5,000 to £50,000.
The new, larger fine would only be for commercial-scale infringement however, when the person actually profited from the accused infringement.
"This consultation takes forward Gowers Review recommendation 36, which recommended matching penalties for online and physical copyright infringement by increasing sanctions for online infringements,"
said the UK-IPO in a statement. The Gowers Review is a 2006 report by former
Financial Times
editor Andrew Gowers that has so far been a basis for intellectual property policy.
"Several submissions have called for a change in the law to increase online infringement penalties to the levels of physical infringement,"
Gowers had said in his report.
"The intention and impact of physical and online infringement are the same. Crimes committed in the online and physical world should not be subject to different sentences. Increasing the penalties for online infringement will therefore make the law more coherent."
The UK-IPO agreed, and said its consultation paper that the new move will help them combat commercial-scale infringement better.
"Our investigations concluded that introducing exceptional summary maxima fines would allow magistrates' courts to deal effectively with copyright offences as they would be able to award fines that took account of the illegal profits made from such offences,"
read the paper.
You can read the full consultation paper here:
Government and the Intellectual Property Office (UK-IPO) consultation paper.