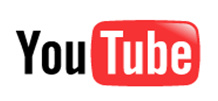 BennyBaby
, an amateur producer of videos he provides for viewing on
Google Inc.
's video sharing giant
YouTube
, has filed a lawsuit seeking compensation for the traffic, and revenue, his videos have provided for the service. BennyBaby, real name
Benjamin Ligeri
, has produced videos which he claims have generated over 4 million views, with his most successful video clocking up over 400,000 views.
Ligeri tried to join YouTube's
Partner Program
but was denied. The partner program exists for video providers that generate a heavy amount of traffic generally, for which they receive a cut of revenue. Ligeri has sued YouTube, Google and others related, seeking $1 million in damages.
"The main reason that serious content providers or Laborers, such as Plaintiff, provide content to YouTube.com at all,"
Ligeri alleges in the suit
,
"is to make a profit off of their creative work."
BennyBaby makes some big claims regarding the affect his videos have on the service. He estimates his videos generate about 11,200 views per day, and that would entitle him, apparently, to an unquestionable 1/9000th of the overall revenue. The lawsuit goes on to round this percentage down to 1/500th due to spam and porn videos it claims are flooded onto he service.
It continues to compare this 1/500th estimate with the $1.5 billion deal that Google agreed to in acquiring YouTube to justify valuing the videos at $3.6 million. Of course, it seems highly unlikely that BennyBaby will be successful as Google's Partners are chosen because they have enormously high amount of views and usually a lot of subscribers; far more than what BennyBaby's comedy videos offer.
UPDATE
: It was pointed out that many partners have generated less views and have less subscribers than Ligeri. The criteria by which YouTube chooses partners is not very clear however, and does not provide a specific threshold by which to compare an account.
The lawsuit makes a reference to the $1 billion
Viacom
lawsuit against Google, but there is simply no comparison as BennyBoy provides these videos for free knowingly on YouTube, whereas Viacom does not, and instead takes issue with the uploading of its content by users of the service, claiming copyright violations.