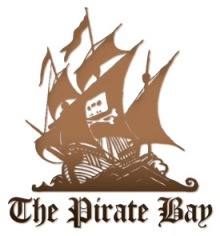 The Stockholm District Court has delayed the upcoming trial against the admins of the infamous
torrent
tracker
The Pirate Bay
, citing that gathering damage claims has taken longer than expected.
Swedish authorities filed charges against the admins in January but as it stands now there is still no set date for any trial.
"The process has taken a lot of time. First, it took time serving judicial summons to the defendants and then we had to gather damage claims from the complainants,"
said
Anita Thimberg, a clerk at the Stockholm District Court.
It has been hard to get all the lawyers, defendants and complainants to schedule a time
period
when they are all available and Thimberg says that the trial will need a week most likely.
"We're approximating between six to ten days,"
she added.
The four men charged, Fredrik Neij, Gottfrid Svartholm, Peter Sunde and businessman Carl Lundström were each charged with multiple counts of facilitating copyright infringement and were asked to pay $188,000 USD fines. Each also faces up to two years in prison. In addition to the trial, the
MPAA
is demanding $15.4 million in damages, the
IFPI
is demanding $2.5 million in damages and the Antipiratbyrån asked for $1.1 million.
Peter Sunde however remains optimistic.
"In case we lose the pending trial (yeah right) there will still not be any changes to the site. The Pirate Bay will keep operating just as always. We've been here for years and we will be here many more."