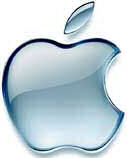 At the "Let's Rock" event this morning in San Fransisco,
Apple
has unveiled new models of its flagship
iPod
line as well as dropped prices on other models, most notably the
iPod Touch
in hopes of breathing new
life
into the stagnant media device market.
All in all, Apple showed off upgraded iPod Classics, redesigned iPod Nanos, price cuts on the Touch and a fully redesigned
iTunes
platform.
Rumors and leaked pictures have been swirling around the Internet for weeks and Apple has finally officially put those rumors to rest.
The new re-invigorating of the iPod line is top priority for Apple which says the line accounts for a fifth of all sales each quarter but has seen a slow down in growth recently as the market reaches saturation.
The updated classic iPods will sell for $249 USD with 120GB capacity. The new, thinner and wider-screened Nanos will sell for $149 USD for the 8GB model and $199 USD for a new 16GB model. The current generation Nanos sell for $199 USD for 8GB.
The new
iTunes 8
will recommend songs to consumers based on your purchases or songs you favorite and will also allow for the purchase of
HD
TV episodes.
"We're ready for this holiday season with the best iPods and best iTunes ever,"
Jobs
told the audience
at "Let's Rock."
The company also dropped the price on the iPod Touch bringing the 8GB model down to $229 USD, the 16GB model to $299 USD and the large capacity 32GB model to $399 USD.
Before concluding the event Apple also noted that it had settled its long standing dispute with
NBC Universal
and that NBCU's programming would again be available for download through
iTunes
.
New iPod Nano: