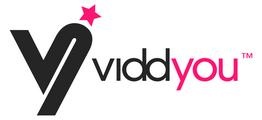 Viddyou
has announced the launch of a new
High Bitrate (HBR)
video sharing service available at Viddyou.com that the company says will "allow users to share near original-quality video from their digital
camcorder
or camera without the quality degradation typically seen in online video."
The company wants to differentiate itself from other online video services such as
YouTube
or
DailyMotion
which usually offer poor playback and degraded video quality in an effort to make file sizes smaller and buffering times shorter.
Viddyou
says
the "HBR service delivers video at more than 1.1 megabytes-per-second at the native 640x480
resolution
at which personal video devices commonly record."


"The innovative High Bitrate service introduces a new class of video sharing possibilities, at no cost,"
said Aaron Wadler, CEO and Co-Founder of Viddyou.
"We are consistently pursuing new opportunities to push the limits of video delivery on the Internet, providing unmatched technology and capability within our market. Viddyou's High Bitrate functionality is a redefining step in the evolution of personal video sharing."