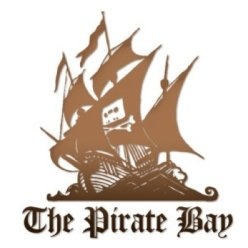 Last week we reported
that the
torrent
tracker
The Pirate Bay
was under fire from the Swedish media for not taking down a user-uploaded torrent that included autopsy pictures of two murdered children. The request was from the father of the murdered children but The Pirate Bay stuck by their morals and refused to take it down, claiming that the Internet is a free place and they refuse to censor.
"People can express themselves and spread material they think is important, that's one of the things we're fighting for and if it's then used for things which can be uncomfortable for some, so be it,"
Pirate Bay co-founder Peter Sunde said at the time.
"It's more important that such a possibility exists than it doesn't exist,"
The whole situation has taken a turn for the worse however, as last night Peter Sunde was invited to a debate on a TV show which turned out to be more of a trap than anything. He was invited to speak out on free speech and Swedish policy on documents that are in the public domain. Against their word however, the show began with the father of the children speaking via video about how rude Peter had been to him through their email response and how the Pirate Bay was wrong in this matter.
Because of this abuse of trust, Peter Sunde has posted that The Pirate Bay will now be boycotting traditional media. From the site's
official blog
,
"Due to last nights failure from the last entity of respected traditional media to keep promises we have decided to suspend all of our contacts with the press for the time being.

All planned and booked interviews are to be considered suspended. All future interviews are to be considered impossible. We have no longer any interest in participating in traditional media since it's apparant that they are not trustworthy or willing to adopt.

The mail sent to the press spokes person will not be read. The phone will not be answered.

If this changes (not likely) we will notify you. All press contact e-mails have been deleted. All phone numbers to the current staff of journalists have been blocked.

We will not focus solely on making this site and our future sites do more damage against the monopolised media. This is not a message of war. This is a message of future."