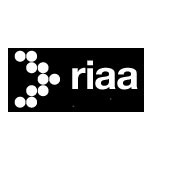 A federal judge has declared a mistrial in the case of Jammie Thomas, the Minnesota woman who was found guilty of sharing 24 songs via
P2P
app
Kazaa
saying he made an error that "substantially prejudiced" her rights.
Thomas' case was the first file sharing case to ever go to trial and after being found guilty she was ordered to pay $222,000 USD to the Big 4 record labels.
Judge Michael J. Davis is now allowing a new trial and is asking Congress to change any copyright law that allows for excessive monetary rewards.
The issue that led to the mistrial is whether the record labels need to prove that anyone actually downloaded their copyrighted music or if just the fact that someone is sharing them is enough for a conviction. For the original trial the judge said it was not necessary to prove that anyone downloaded the tracks but he has since reversed that decision.
"Now they're going to have to prove their claims,"
Thomas
said
.
"They never had to prove anything before. Now they do. It kind of levels the playing field a little bit."
Thomas however, does not feel she will have the chance at a new trial for awhile as she expects the record labels to appeal and that the decision will go all the way to the Supreme Court.
An
RIAA
spokesperson said the plaintiffs were now assessing their legal options but said the decision was "not unexpected."
"Regardless of this narrow issue, a jury of her own peers unanimously found Ms. Thomas liable for copyright theft and for causing significant harm to the music community,"
added the spokesperson.
"We have confidence in our case and the facts assembled against the defendant."
Judge Davis did not rule on voiding the $222,000 damage award but did ask Congress to change the federal Copyright Act.
"The Court does not condone Thomas' actions, but it would be a farce to say that a single mother's acts of using Kazaa are the equivalent, for example, to the acts of global financial firms illegally infringing on copyrights in order to profit in the securities market,"
he wrote in his decision.

"Unfortunately, by using Kazaa, Thomas acted like countless other Internet users,"
he added.
"Her alleged acts were illegal, but common. Her status as a consumer who was not seeking to harm her competitors or make a profit does not excuse her behavior. But it does make the award of hundreds of thousands of dollars in damages unprecedented and oppressive."