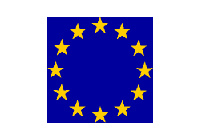 The
European Parliament
has once again voted against the proposed "three strikes" plan on unauthorized files sharers that would ban three time offenders from the Internet.
Earlier this year MEPs backed an amendment to the
Bono Report on the Cultural Industries
in which EU members were asked to
"avoid adopting measures conflicting with civil liberties and human rights... such as the interruption of internet access".
This time, the vote was a landslide however, 573-74 in favor of the amendment and the killing of the "three strikes" plan.

"You don't play with individual freedoms like that,"
added
Guy Bono, the MEP who originally proposed the amendment. Bono believes France should revoke their current "three strikes" plan.
Earlier this week the
BPI
said that there was "no way" that UK ISPs would cut off file sharers from the Internet.